Analog Programmable Attenuators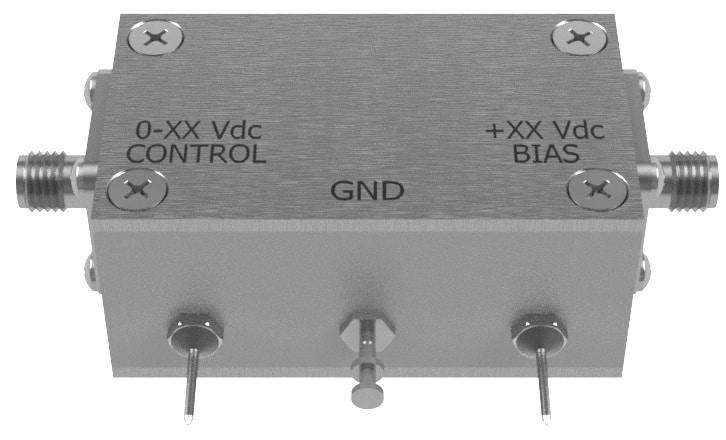 JFW's online analog programmable attenuator models are listed in the table below. Whether you are using the analog programmable attenuator on your RF test bench or as part of a RF test system, the JFW analog programmable attenuator makes adjusting attenuation easy and precise.
Attenuation Control
Analog programmable attenuators have a single control line.  On that control line you vary a DC Voltage to change the attenuation setting.  This type of attenuator control allows the unit to function as a continuously variable attenuator.
For your specific RF testing application, please contact JFW for assistance.
| JFW Model # | Attenuator Range | Frequency Start | Frequency Stop | Switching Speed | RF Input Power | Control | RF Connectors |
| --- | --- | --- | --- | --- | --- | --- | --- |
| 50AP-002 | 0-30 dB Continuosly Variable | 10 MHz | 500 MHz | 50 uS | +10 dBm | 0 to +15 Vdc @ 40 mA | BNC, N, SMA |
| 50AP-077 | 0-20 dB Continuosly Variable | 50 MHz | 2200 MHz | 50 uS | + 10 dBm | 0 to +10 Vdc @ 20 mA | N, SMA |
| 75AP-001 | 0-30 dB Continuosly Variable | 10 MHz | 500 MHz | 50 uS | +10 dBm | 0 to +15 Vdc @ 40 mA | BNC, F, TNC |
Showing all 3 results