75 Ohm Terminations (0.5 to 10 Watts)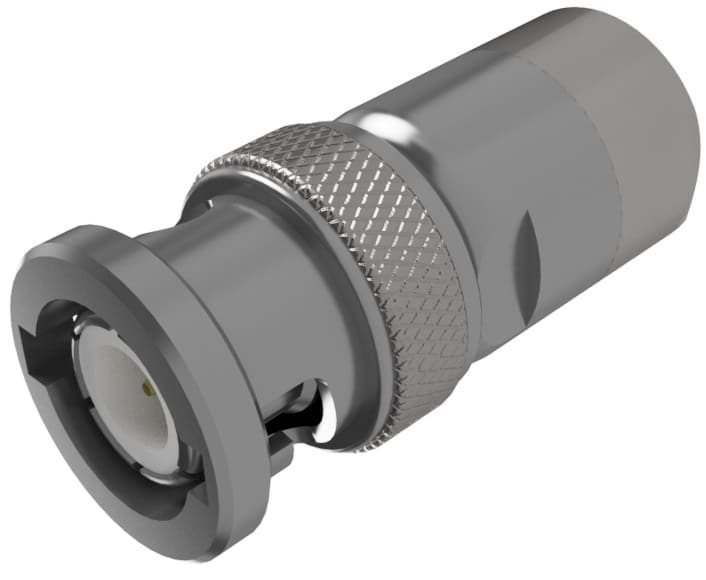 JFW's online 75 Ohm Low power termination models are listed in the table below. The termination specifications are sortable for easy model selection.
If you can't find an online 75 Ohm termination model to meet your requirements, please contact JFW at sales@jfwindustries.com. JFW has over 600 unique termination models in our termination product line that have various impedance, frequency ranges, input powers, RF connectors, and mechanical configurations.
Click the column headers to sort. For your specific application, please contact JFW or use our Inquiry Form.
| JFW Model # | Impedance | RF Connectors | Frequency Start | Frequency Stop | RF Input Power | VSWR |
| --- | --- | --- | --- | --- | --- | --- |
| 75T-001 | 75 Ohms | BNC Male | 0 MHz (DC) | 1000 MHz | 1 Watt | 1.10:1 |
| 75T-002 | 75 Ohms | BNC Female | 0 MHz (DC) | 1000 MHz | 1 Watt | 1.10:1 |
| 75T-018 | 75 Ohms | F Female | 0 MHz (DC) | 2150 MHz | 1 Watt | 1.10:1 DC-1 GHz, 1.15:1 1-2.15 GHz |
| 75T-019 | 75 Ohms | F Male Screw-On | 0 MHz (DC) | 2150 MHz | 1 Watt | 1.10:1 DC-1 GHz, 1.25:1 1-2.15 GHz |
| 75T-035 | 75 Ohms | BNC, N Female or Male | 0 MHz (DC) | 2150 MHz | 2 Watts | 1.15:1 DC-1 GHz, 1.25:1 1-2.15 GHz |
| 75T-041 | 75 Ohms | BNC, N Female or Male | 0 MHz (DC) | 3000 MHz | 2 Watts | 1.15:1 |
| 75T-052-P | 75 Ohms | Precision F Male Push-On | 0 MHz (DC) | 3000 MHz | 1 Watt | 1.10:1 DC-2 GHz, 1.15:1 2-3 GHz |
| 75T-055 | 75 Ohms | BNC Male | 0 MHz (DC) | 3000 MHz | 2 Watts | 1.15:1 DC-1 GHz, 1.25:1 1-3 GHz |
Showing 1–3 of 8 results